Green IP Services Pvt offers Intelligent Traffic Management Systems in a wide range of industries. Since our inception, we have been effective Integrated Traffic Management solutions for commuters who have to deal with the challenging and chaotic traffic situations. Gain a clear insight into our traffic management solutions by contacting us today!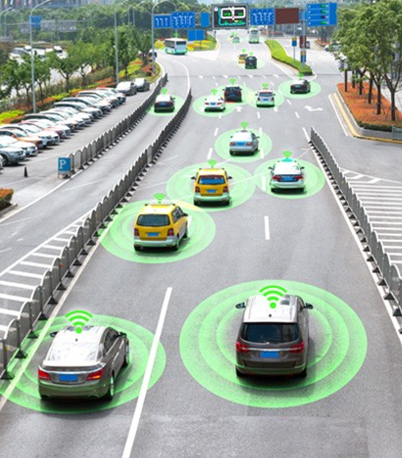 What is an Intelligent Traffic Management System?
An intelligent traffic management system (ITMS) can be defined as an innovative modern application that aims to offer pioneering services related to new age transport and traffic management. ITMS enables the users to make safer, more synchronized, efficient, and smarter use of the transport network and be better informed about all the transport guidelines.
Due to the increase in traffic flow, traffic congestions and jams have also increased, which in turn have affected the routine lives of people. An intelligent traffic management system works incredibly in such scenarios to improve the effectiveness of road transport and traffic management.
ITMS consists of ANPR (Automatic number plate recognition) Camera, Red light Violation camera, Seat belts violation camera, Speed violations cameras and the system is integrated with the UI and online challan system of Police department. In case of any violation, online challan is generated, and the user is being intimated from department regarding challan.
How does Intelligent Traffic Management System work?
Intelligent Traffic Management System (ITMS) is a smart domain of technology that works on a series of logics. It incorporates communication and information technologies to road infrastructure, vehicles, users, road transport, and traffic management which, in succession, play an important role in improving the efficiency of traffic management and road transport.
In the military and defense system, traffic management is one of the most difficult as well as time-consuming tasks, and hence, these types of organizations are in crucial need of incorporating an intelligent traffic management system that not only manages the movement of vehicles but also reduces the risks associated with traffic.
Advantages of Intelligent Traffic Management System
While there are obvious advantages of intelligent traffic management systems, it's essential to discuss all the major ways in which they can redefine traffic safety. A smart traffic management system ensures the following:
Increases traffic safety

Reduces infrastructure damage

Traffic control

Parking management

Gathering traffic data

It helps law enforcement agencies etc.
We provide all-inclusive Intelligent Traffic Management solutions to private premises, military, defense, industries and government organizations. All our systems are designed and engineered to provide the best in class traffic management services to the Defense organizations, Govt organizations and best of the industry's available solution.
Applications:
Police 

Municipal Corporation 

Local Government 

Industries 

Highways 

Freeways 

Expressways etc.