A Security watchtower is a type of tower used in different parts of the world to observe the surrounding area and safeguard the facility. A trailblazer in the field of security solutions, Green IP Services Pvt offers a wide range of guard and observation towers with varying levels of fortification as per the client's requirements. Reach out to us to know more about our watchtower solutions.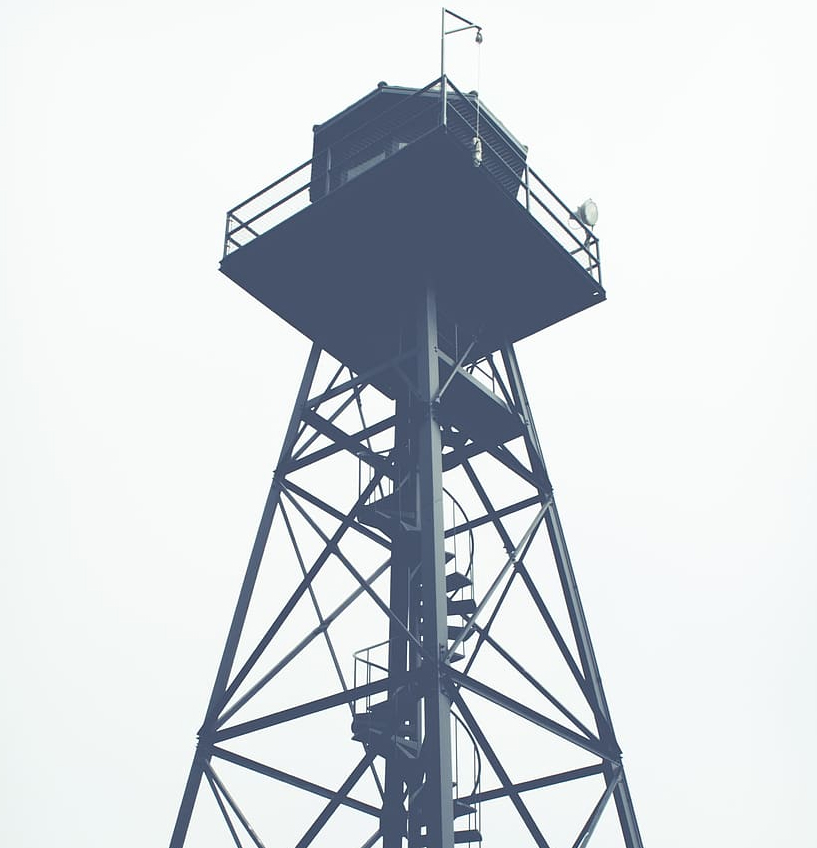 What is the Security Watch Tower?
A Security Watch Tower is a tower built to create an elevated observation point. The main purpose of a security watchtower is to provide a high, safe place from where a watchman or guard may observe the surrounding area and keep an eye on all the activities. From private to public facilities, watchtowers are incorporated everywhere to mitigate security threats.
A watchtower is generally used to monitor the activities of people but it can turn out to be an important asset in the military where there's a high threat of unwanted attacks. Security watchtower allows the guard or sentinel to observe the surrounding area and spy on the movement of all the dubious intrusions from afar.
Applications of Security Watch Tower
Whether you call it a Watch Tower, Vision Tower, Guard Tower, Range Tower, or Observation Platform, a raised security structure providing an unhindered long-distance view has many applications. Here're some advantages of Security Watch Tower:
It allows you to keep an eye on people

It provides you a high and safe place to monitor every movement

It allows you to observe the surrounding area

It is an eco-friendly system

It can be installed with advanced systems, etc.
Type of Security Watch Tower:
Mild Hop dip galvanised Steel Tower

SS Tower 

GRP Cabinet Tower

Bulletproof tower
Applications:
Defence departments 

Govt departments

Military stations 

Para Military stations 

Ammunition depots 

Food depots 

Petroleum Refineries 

Metros 

Railways 

Airports etc.
Since its inception, watchtower has been used widely by the military and other organizations to track the movement of people in the facility. We, at Green IP Services Pvt, offer the best in class security watchtower systems to help you keep your facility safe and secure.