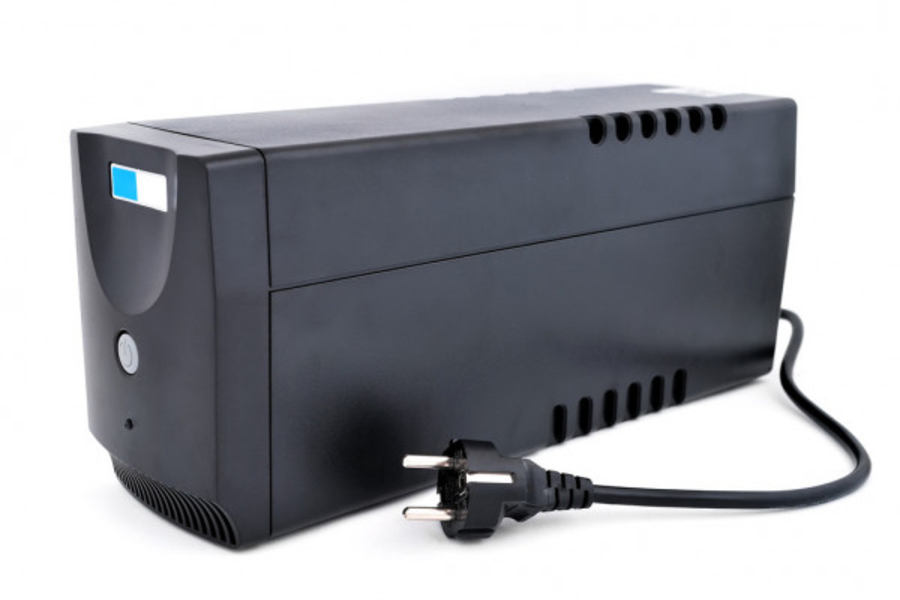 A UPS is an extremely utilitarian device that not only protects critical loads from main power supply problems, including fluctuations, spikes, voltage dips, etc but can also be used to 'bridge the gap' in the time a standby inverter/generator is started and synchronized. Green IP Services Pvt. Ltd. offers best in class UPS solutions that are second to none. Contact us now and learn more about our top-notch UPS solutions.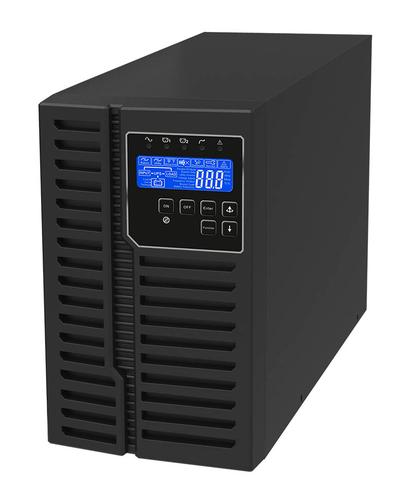 What is UPS (Uninterruptible Power Supply)?
An uninterruptible power supply (UPS) is an electrical device that provides instant power to a load when the input power source fails. It can also be known as a battery backup that supplies power to your system when your main source fails or voltage drops to an inappropriate level. 
 A UPS system is quite different from an ordinary standby generator or an auxiliary power system in that it provides near-instantaneous support from input power failure or interruptions, by supplying energy stored in the batteries or supercapacitors.
How does UPS (Uninterruptible Power Supply) work?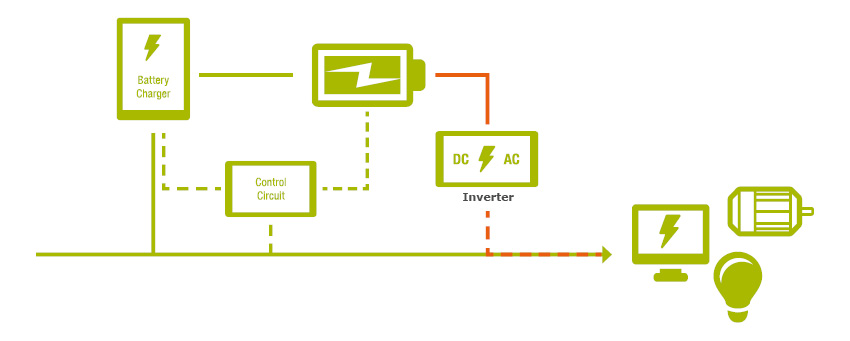 A UPS resorts to battery backup power in case of problems in the main power supply, such as voltage fluctuation, blackout, or voltage surge. When the input power plummets below or increases above an opposite voltage level, the UPS switches to DC (Direct Current) battery power and then inverts it to AC power to let the connected equipment keep running without any barrier. Though these types of devices are universally used by companies or industries where there's a high need for backup power, they can be used in defense systems as well. 
Military-Grade UPS systems are designed and engineered for extreme environmental, temperatures and challenging electrical conditions. Green IP Services Pvt. Ltd.'s UPS incorporates time-tested designs and state-of-the-art packaging technologies. These UPS systems accept a wide range of input voltage while supplying a well-conditioned AC output to the military system.  
Advantages of using UPS:
Prevents uncertain data-loss

Supply emergency power

Protects the system from an uncertain power fails

Provides Surge Protection

Works as an ultimate source of power Backup

 
If you're looking for an ideal UPS system, take a look at our finest collection of UPS systems now! 
Applications:
Military Stations 

Para Military Stations 

Residences 

Private offices 

Industries 

Govt Buildings
Our associated brands are: