With the advancement in technology, it has become essential for hospital facilities to provide an exclusive line of communication to every patient so that he/she can draw the attention of a nurse from his/her bed as and when required. Green IP Services Pvt. Ltd. offers top-notch nurse call systems that are with advanced technology. Reach out to us to know more about our all-inclusive nurse call systems.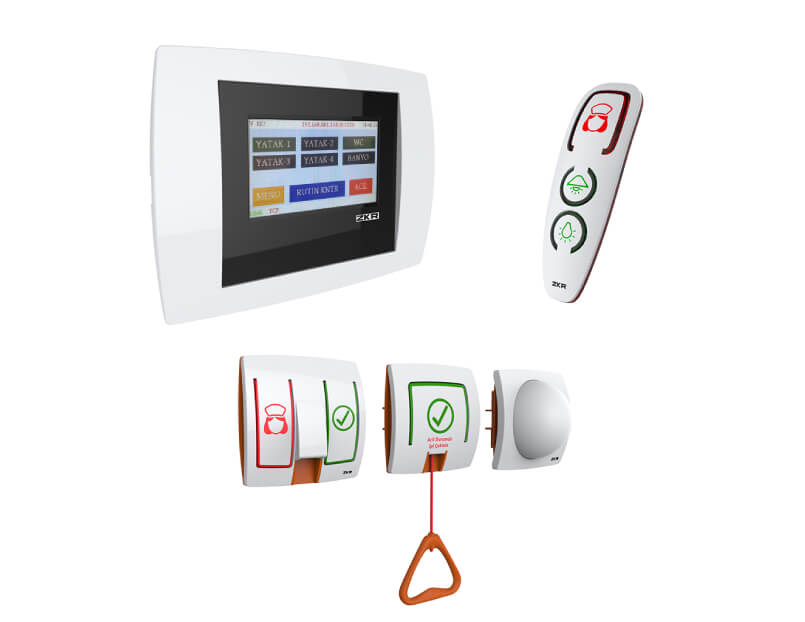 What is the Nurse Call System?
Patients' care is undoubtedly one of the most important objectives of all the hospitals and Nursing Homes. And this is where the Nurse Call system comes in. Nurse call systems are used in various healthcare institutions including assisted living facilities and hospitals for well-organized patient-staff communication. It allows a patient to call or contact their nurse whenever required. 
Since its inception, the nurse call system has been at the head of every bed, allowing patients to communicate with a nurse or other healthcare staff members remotely. Consequently, both the existing as well as modern hospitals need to be aware of all the benefits that this nurse call system technology can offer. 
How does a nurse call system work?
While contemporary nurse call systems are with advanced features and options, perhaps the most common components of a nurse call system are pillow speaker, wall station, bed cable, desk console, and code blue. All these components make an ideal nurse call system that a patient can use to communicate effectively with the hospital staff. When a patient needs any kind of help, he or she just presses the push button on the system and draws the attention of the medical staff. 
 Apart from patients, the visitors can use the nurse call system on the patient's behalf, as well. There's nothing wrong to say that things have come a long way from the 1900s when a patient would ring a bell to get the attention of a nurse or other staff member. 
Advantages of Nurse Call System:
Improved communication 

Higher patient satisfaction 

Fewer disturbances 

Easy to use 

Better management 

Faster response time, etc. 
Be it a government hospital or a private hospital, A nurse call system has become an essential thing for nurses to take care of patients 24*7 without taking much help from the kith & kin of patients. 
Applications:
Govt Hospitals 

Private Hospitals 

Nursing Homes etc.