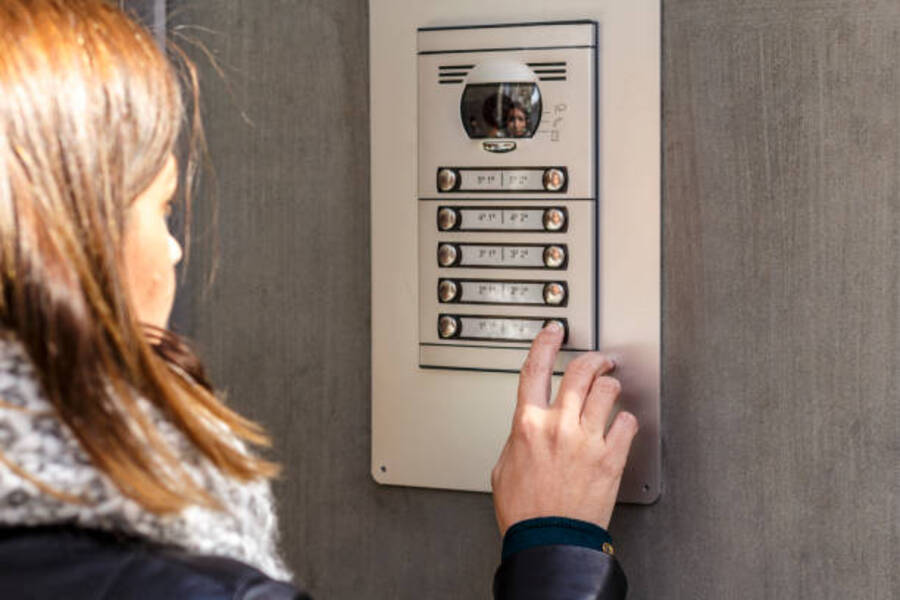 Intercom systems are crucial when it comes to developing two-way communications across a campus or a building. Offices, schools, hospitals, hotels, etc., require the use of intercom systems for effective communication. Green IP Services Pvt. Ltd. understands the importance of intercom systems in an organisation and brings to you advanced intercom systems to make your work simple. Get in touch with Green IP Services Pvt. Ltd. to develop a deeper understanding of our fabulous solutions.
What are Intercom Systems?
An intercom system is a two-way communication electronic solution that includes circuitry for the sole purpose of receiving and passing on audio or video transmissions. By having cellular communication, digital telephone systems and other communication devices on board, the use of intercoms has been reduced. Nevertheless, there are still numerous applications where these devices are still used for better functioning. 
Usually, back in the day, intercom systems were used for easy and clear communication within a building. Intercom speakers installed at strategic points made it easy for your staff members or residents in an office or a building to receive a message at that very moment. An intercom also makes it easier to find a certain individual on one announcement. This works out explicitly when time is scarce.
Different types of Intercom Systems
Wireless Intercoms

A wireless intercom is used in applications where wires cannot be installed. There is a wide range of two-way wireless communication devices that include devices like outdoor wireless call boxes, handheld radios and traditional desktop devices. 

Wired Intercom System

When you extend wires between locations, a wired system offers a little more privacy and eradicates the possibility of other people interfering from neighbouring systems. 

Video Intercom

A video intercom consists of a unit that has a speaker, camera and a press button that goes at an entrance door, and an internal monitor unit that can converse with the entrance unit. 

Apartment Intercoms

The apartment intercom system has a door unit at an entrance door and then every flat or apartment has one or more than one unit that can communicate with the door and even see the visitor.

Getting your intercom systems installed with Green IP Services Pvt. Ltd is a great idea since it offers the best of the best solutions for your organisation, office or residence. Our skilled experts are at your service 24*7, therefore catering to all your requirements and clearing doubts.