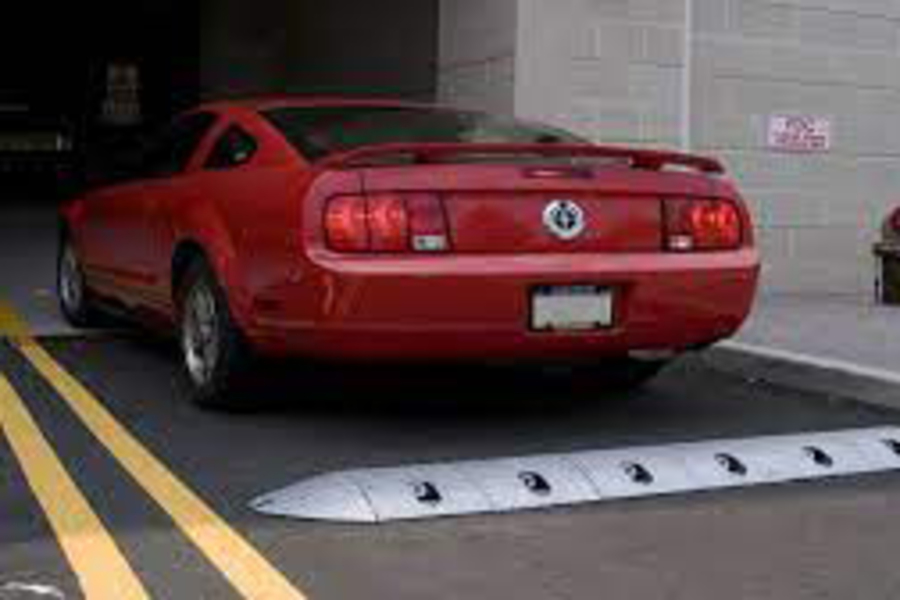 UVSS solutions are designed to scan, monitor, and digitally record crisp, clear digital video images of the entire width of a vehicle's undersides—all with one permanent or portable system. Careful integration of components makes the UVSS a cost-effective and convenient solution for checking passenger vehicles, vans, buses, semi tractors, trucks and trailers, and more. It's an ideal solution for governmental, military, corporate, and transportation facilities—wherever complete vehicle monitoring is required.
Under Vehicle Surveillance System (UVSS) is designed to provide a fast and effective means for security professionals to scrutinize the undercarriage of a vehicle without causing great disturbances to the traffic flow. It can be deployed at crucial entry points of buildings or critical infrastructure.
UV system consist of Observation Unit (OU) that screens the undercarriage of the vehicle and Receiving Station (RS) that allows viewing, recording, storing and managing images effortlessly.
UVSS integration with VLPR (Vehicle License Plate Recognition System) consists of a VLPR camera and a powerful computerized processor that is built to read alphabets, numbers or unique characters.
The system requires only seconds to deliver the captured vehicle number thus the slow process of having personnel to manually record vehicle license plate numbers is eliminated.
Sharp images provide the total picture
The Under Vehicle Surveillance System's high-resolution color cameras give you clear, sharp images. Bright white, high-intensity LED-based lighting illuminates the vehicle's undercarriage so details are not lost in shadows. And with the ability to place cameras anywhere along the length of the ramp, wheel wells and other details are easy to capture. Focal length, field of view, and angle of the camera simulate a person in a pit viewing vehicles passing over. There is no IR light provided to confuse the security personnel from switching to a black and white image from a color image.